August 27, 2018
This Week at Yonge + St. Clair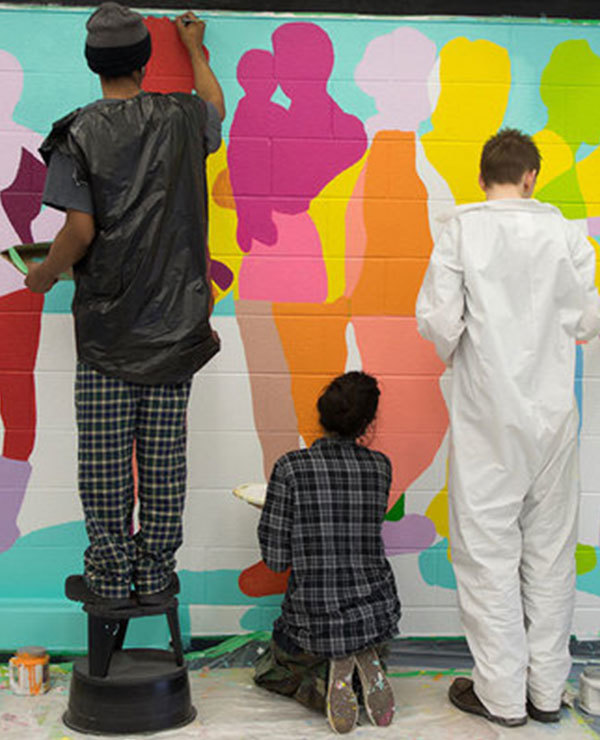 TEEN PAINT CAFE
Toronto Public Library – Deer Park Branch
40 St Clair Ave E
Wednesday, August 29 | 4pm – 6pm
Join us at this free paint art event for Teens!
Using acrylic and canvas mediums, Artist Erin Reece will guide each participant step by step to paint a beautiful picture. While painting, students will enjoy upbeat music and all materials are included. No experience required!
To register, call 416-393-7657 or register online at Eventbrite
ICE CREAM NOW AVAILABLE
9 Bars Cafe
46 St Clair Ave E
Just in time for the end of summer, 9 Bars is now serving ice cream and cold treats! Popsicles are available in 4 flavours, including cold brew coffee. Freshly-made, pistachio ice cream is served in waffle bowls. And – for the chocolate fanatics – chocolate chip cookie ice cream sandwiches are ready and waiting for you.
Cool down at 9 Bars! Give them a like and learn more at @9barsto 
FREE NEW BALANCE BACKPACK
New Balance
1510 Yonge Street
The Back To School Gift With Purchase is here! Receive a FREE classic backpack with any kids footwear purchase of $69.99 or more while supplies last. Terms and conditions apply, see store for details.
RETRO MUSIC MASH UP
PopPhysique
1560 Yonge Street
September 1 -3
It's the last long weekend of the summer! Join the PopPhysique team for their Retro Music Mashup weekend – all retro music, all classes, all weekend long.
Learn more and smash that follow button over at @popphysiquecanada
HAPPY HOUR THURSDAYS
Starbucks
2 St Clair Ave E
Every Thursday | After 2pm
Happy Hour is now available in Canada! If you're a Starbucks Reward Member, come in on Thursdays after 2:00pm for BOGO (Buy one, get one free) Frappuccinos!
SINEAD BISSON RETURNS SEPTEMBER 5
Salon Lyol
1452 Yonge Street
Stylist Sinead (@sinead_bisson) is returning from maternity leave! To celebrate, Salon Lyol is offering new clients $20 off their first appointment with her!
For more information or to book online, salonlyol.ca
BACK TO SCHOOL SPECIAL
Oxford Learning
44 St Clair Ave E
Now – August 31
School is just around the corner, and Oxford Learning is offering a special rare for the end of summer. Enroll before August 31st and get 10% off the first 3 months tuition or 5% off class packages!
Learn more at oxfordlearning.com
GOURMET ICE CREAM NOW AVAILABLE
Zelden's Deli
1446 Yonge Street
Your classic midtown deli, Zelden's is now offering gourmet scoopable ice cream! With a choice of 6 amazing flavours, together with a range of toppings and cones, Zelden's will have something to satisfy every sweet tooth.
See more on their Instagram at @zeldensdeli
DOG DAYS OF SUMMER AT BMO
BMO
1560 Yonge Street
For our canine extended family, bring your dog in to get a free treat and be on the BMO Wall of Fame! A branch member will take an instant photo and will be proudly displayed at our branch. So be on the lookout for famous dogs at Yonge and St Clair neighbourhood.
LAST CHANCE TO VOTE
Brain Project x Yonge + St. Clair
Various Locations
The Brain Project has made it's way here to Yonge + St. Clair. You have the opportunity to vote for your favourite Brain Artist – but you have to hurry. Votes will be accepted until August 31 at midnight.
Learn more about the Brain Project, and cast your vote here.