September 19, 2019
Spotlight: Steven Gerry, owner of Paperboy Cards & Gifts
We sat down with Steven Gerry, owner of Paperboy Cards & Gifts who runs the independent, boutique gift and card shop that has established itself as a shopping destination for those in the neighbourhood and beyond.
This article was provided by Marylene Vestergom, a marketer and freelance writer.
Yonge +St. Clair: How long have you been in the area?
Steven Gerry: November 1st, 2019 will mark my 17th year. 
Y+S: In retail, longevity is hard to achieve. What's the secret? 
SG: You can't be something you're not, and knowing my customer has always been a huge part of my success. Over the 17 years, we evolved into a gift store, but there is no question we are THE destination when it comes to cards. We have a huge following, and I'm known for having a wide selection of gifts and cards you won't find anywhere else. I'm always looking for those bespoke items. Instead of going to the Toronto gifts shows, I'll go to New York and find something unique.  Knowing your customer is really important and when I'm shopping the aisles of the various trade shows, I have my customer in mind. 
Y+S: What makes this neighbourhood special?
SG: Everyone is very supportive of the local businesses, and having an eclectic mix of the independent bespoke retailer with the larger anchors is ideal. Plus, Y + S is a real community – people live, shop, work, and socialize in the area, so that makes it easy to develop those relationships we have with our customers. They do become family. Many of the younger couples who live in this area, now have children, and now their children visit my store for that special occasion. 
Y+S: What can customers expect when they visit your store?
SG: Personalized service. If we have a customer who wants a special calendar, I'll be sure to call them when it comes in. We are also known for our loyalty program which is very successful. After buying 10 cards you get one free card with a value of $4.50 before tax. Including tax, you're saving $5.09. And to make it easier for our customers, we keep the loyalty cards on file at the store, so you don't have to carry it with you. Customers love that feature.
Y+S:  Where do you think your passion for cards came from?
SG: My late father was a pharmacist.  I remember helping him as a kid in his drugstore and tidying up the card area as a kid. Those memories will always stay with me, so I guess life does come full circle.
Y+S: What do you think about the changes?
SG: You know, being a part of this neighbourhood is pretty special. I'm now one of the directors of the newly formed BIA, and I'm on a few committees. This area was in need of a resurgence and slowly we are seeing new retailers, restaurants and new condo developments popping up. The area is re-energized, encouraging a younger demographic to discover this part of the city and make it their home.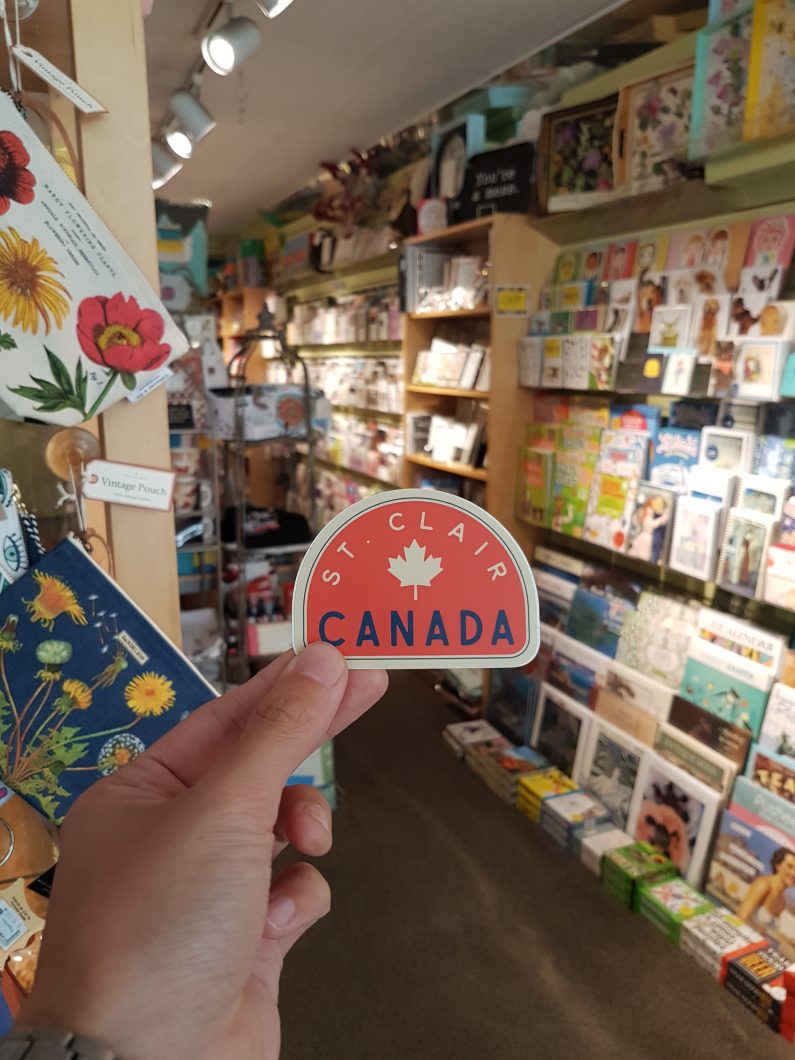 Y+S: Are you living your dream?
SG: Sometimes I think about retiring and then my accountant will say, 'What are you going to do with all that time?' People don't realize it's a lot of work and my category is very challenging. You have to keep on top of it. But I do love it, and I love taking care of my customers.
Y+S: Best advice?
SG: You can't be an absentee owner.  Sometimes people get ahead of themselves and think since you have one successful store you should expand. Think again. Retail is hard and being an entrepreneur even harder.  Besides your customer wants to see you in the store and get to know the person behind the name. It's a social thing – not just a retail store. 
Visit Paperboy Cards & Gifts Inc at 7 Pleasant Blvd, one street south of St. Clair subway.