December 2, 2021
Yonge + St. Clair Winter Bulletin
The 2021 holidays are just around the corner, and the Yonge + St. Clair community is bustling. What's new this season? The Yonge + St. Clair BIA reached out to local storeowners to get the full scoop, while welcoming new and exciting businesses that you'll love to visit.
In addition, if you've received a Yonge + St. Clair flyer to your doorstep this season, bring it into participating storefronts in the neighbourhood to use as a coupon. Ask in-store for details, conditions may apply.
For a full list of local shops and businesses in the neighbourhood, visit yongestclair.ca/whats-here
RETAIL SHOPS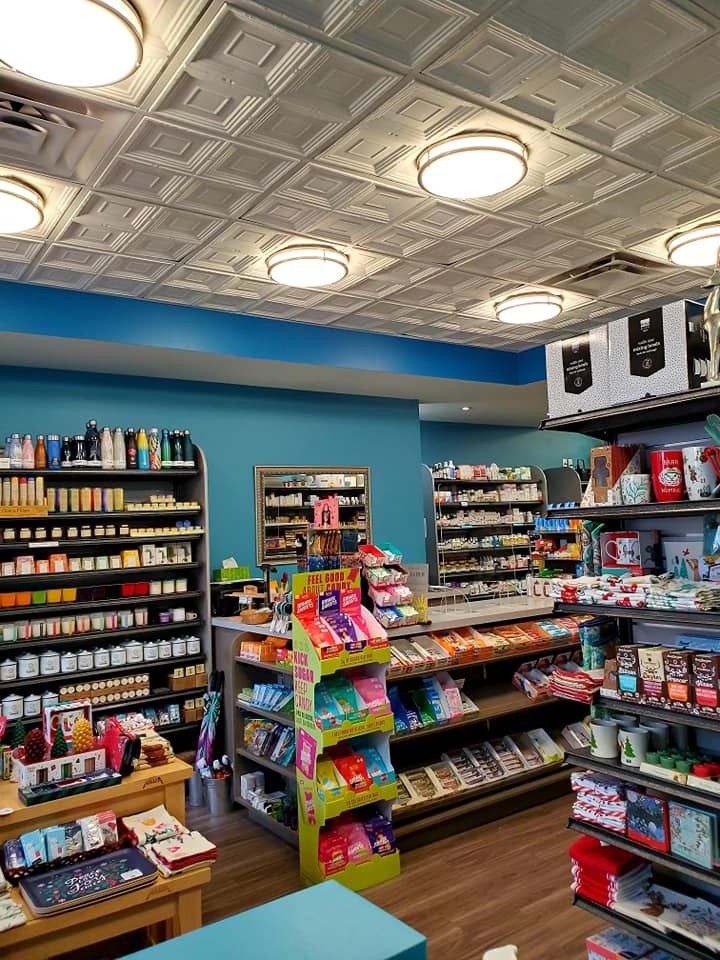 The Health Shoppe
The Health Shoppe has been a midtown staple for over 40 years offering a boutique shopping experience with friendly and knowledgeable staff. Newly renovated and stocked with all your health needs from specialty groceries and vitamins to skin- care, they're a treasure trove of beautiful products!
Open 7 days a week and always happy to accommodate special orders, The Health Shoppe has your best interests at heart!
Offering $2 off any purchase over $20.00 when a customer brings in Yonge + St. Clair branded prints. Expires: February 28, 2022 (*not applicable to other in-store specials – including but not limited to Senior's
Discount and Yellow Sticker items*)
Get in touch: 1378 Yonge St. | (416) 968-1225 | healthshoppetoronto.com

Eden Flower Shop
The local, family-owned flower shop was most recently featured by BlogTO. Eden Flower's selection of floral products is constantly updated, with the freshest and most relevant selection of seasonal greenery you can imagine. You can bet that they have winter and holiday arrangements that are perfect for your celebration, event or festive home décor.
Get in touch: 1391 Yonge St. | (416) 925-8188 | edenflowersto.ca
Marquess Jewelers
Known for their range of custom and personalized jewelry selection, the family-owned Marquess Jewelers is a neighbourhood staple for finding your next gift or statement piece. Tucked away on the lower level of the 2 St. Clair East indoor mall, it's worth a visit if you have someone special on your mind to shop for (yourself included!)
Get in touch: 2 St. Clair E, Lower Level | (416) 927-8430 | marquessjewellers.com
Winston
Yonge + St. Clair's boutique fashion store , Brian Winston has been in the business for well over 30 years. After a well storied career working for some of the top names in the industry Brian noticed store after store starting to look the same and a void in the market for accessible luxury tailored specifically for a fashion savvy customer.  The WINSTON brand offers handpicked assortments of apparel, footwear, accessories and home décor from around the world. 
Shop in-store or online at https://shopwinston.ca/
Get in touch: 1568 Yonge St. | (416) 901-6633 | shopwinston.ca
Rucci Menswear
What started as a love for fashion developed into a local legacy. Rucci Menswear is a local favourite, all stocked for the winter season, carrying new seasonal inventory for men's fashion. Get in touch with Rucci Menswear by phone or visit them in-store.
Get in touch: 1426 Yonge St. | (416) 975-5330
Prairie Boy Bread
The newest neighbourhood bakery has arrived at 1 St. Clair E. Prairie Boy Bread's arrival to the area marks the expansion of their growing operations across the city. Known for their organic sourdough bread and homemade baked goods, their most recent project included a collaboration with Blood Brothers Brewery to create a custom beer-bread loaf. Quantities and supply may vary. See in-store for details.
Get in touch: 1 St. Clair E | (416) 531-1211 | instagram.com/prairieboybread
Paperboy Cards & Gifts
The boutique neighbourhood gift and card shop is the place to complete your shopping list. Paperboy is known for their witty and humorous selection of products. This is a local gem you don't want to miss. Paperboy is stocked for all your winter celebration needs. Come in to browse for your perfect card or gift.
Get in touch: 7 Pleasant Blvd. | (416) 926-8622
Book City
Tuck into a great read with Book City's amazing selection of classic reads, publisher overstock prints, and the newest releases. It's everything you'd want from a local, neighbourhood book store. Independently owned, and their staff love to make book recommendations if you need some new titles.
Get in touch: 1430 Yonge St. | (416) 926-8622 | bookcity.ca
The Papery
The Papery is the local stationery shop that will help you keep your gifting under wraps. With its own unique inventory of stationery, gifts, wraps, and cards this is a neighbourhood gem you'll want to include in your shopping plans. They take custom orders too with enough advanced notice.
Get in touch: 1424 Yonge St. | (416) 968-0706 | papery.ca
DINING AND RESTAURANTS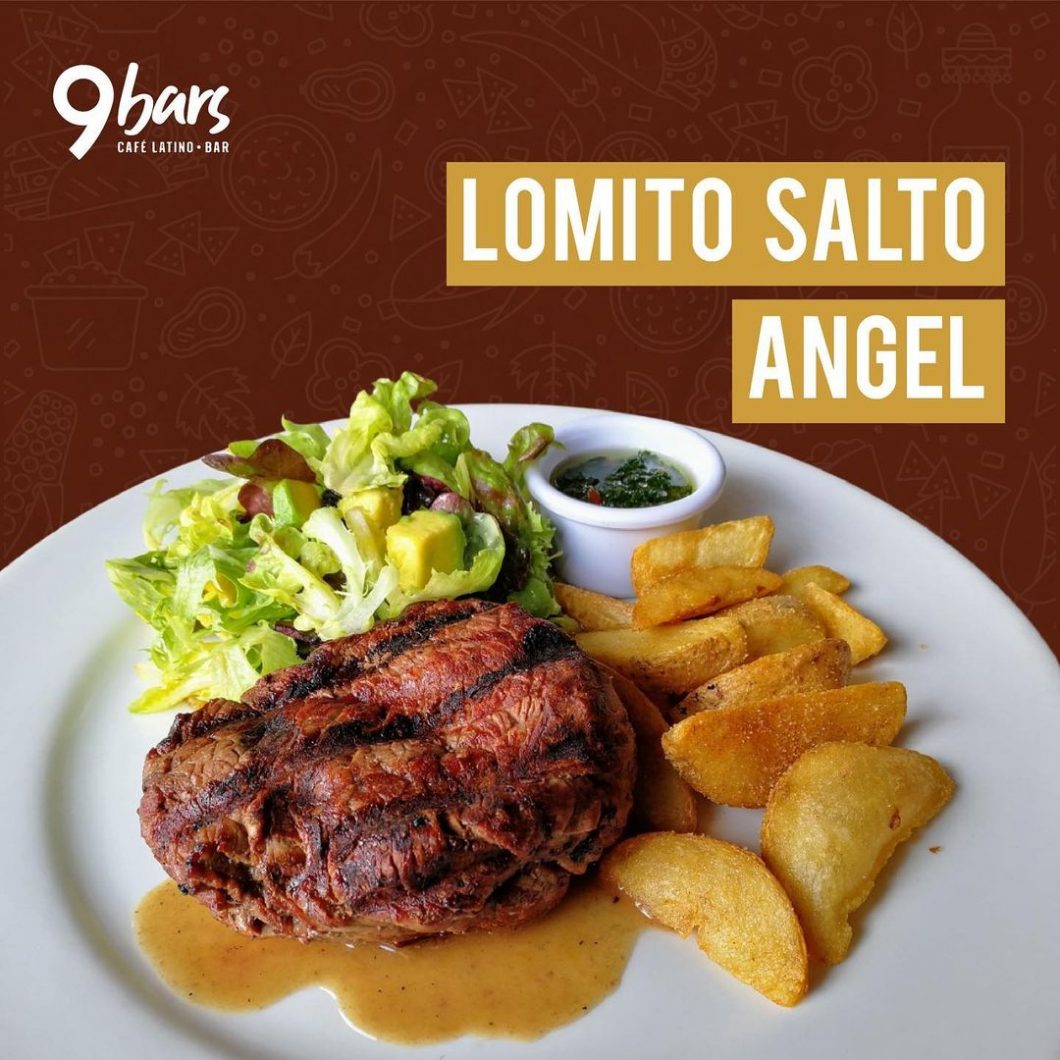 9 Bars Café
The revamped 9Bars Cafe includes major upgrades, including a new liquor license allowing them to serve beer and wine, as well as a full-on Latin inspired menu including steak and classic staples, not to mention some great interior renovations. 9Bars welcomes you to experience their whole new approach to the Latin café experience. Visit them in-store or order to go.
Get in touch: 46 St. Clair E | (416) 901-9227 | 9barstoronto.ca
Zelden's Deli and Desserts
The famous local deli also has a candy stand at the front of their shop, be sure to stock up on your favourite sweets in addition to Mr and Mrs. Z's classic deli specials. Did we mention they also have their own custom mustards for sale? A must-visit during the holidays.
Get in touch: 1446 Yonge St. | (647) 347-3474 | zeldensdelianddesserts.com
Istanbul Doner Wrap
New to the neighbourhood, the team at Istanbul Doner Wrap has crafted an authentic and familiar menu of Turkish wraps, platters, and flatbreads that will leave you hungry for more. You can get a taste of this new restaurant in-store or online through delivery and takeout.
Get in touch: 1404 Yonge St. | (647) 391-9727 
Midtown Gastro Hub
Holiday bookings are back at Midtown Gastro Hub! The owners and management are happy to announce its the first time in 2 years that holiday bookings are available. To make your reservation contact midtowngastrohub@gmail.com and enjoy your celebration!
Enjoy karaoke nights at Midtown Gastro Hub every Thursday, hosted by Gold Entertainment.
Midtown Hub also has an ongoing "Molson Madness" daily specials which offers pint or bottle specials with food specials.
Get in touch: 1535 Yonge St. | (647) 341-3400 | midtowngastrohub.net
Pastucci's
Pastucci's is the newest stop for pasta on the go at Yonge + St. Clair. The concept takes traditional pasta that you build and order from their wide selection of toppings and accompaniments, that is made quickly and conveniently cooked for you. Pastucci's prides themselves on the customizability and portability of their dishes.
Get in touch: 55 St. Clair W | (647) 350-5683 | pastuccis.com
Playa Cabana Taquiera Norte
Playa Cabana is everyone's favourite taqueria at Yonge + St. Clair. Their books are open for holiday reservations – and it's time enjoy their newly renovated interior. Perfectly in time for the return of indoor dining for the colder months! Serving cocktails, tequila and specials throughout the season. Come warm up at Playa Cabana.
Get in touch: 21 St. Clair E | (416) 519-4646 | www.playacabana.ca/taqueria
Shenanigans Pub + Patio
The neighbourhood rooftop bar has introduced additional programming to their evenings, including Tuesday Trivia nights and Thursday live music. Reservations available online on their website.
Get in touch: 11 St. Clair W | shenaniganspubpatio.com
HEALTH AND WELLNESS

Balance Fitness Gym
Balance's location features both a gym and health practitioner services from various specializations. Included in Balance Fitness' approach to wellness is a strict adherence to health and safety measures in every step of their service.
As Balance celebrates its 20th year this year, anyone who joins Balance and signs up for an annual membership, will receive one month free, a free health assessment as well and a one-hour free personal training session.
Give them a call at 416-225-2623 or email Balance at reception@balancefit.com for more details.
Get in touch: 52 St. Clair E | 416-225-2623
Oxygen Yoga and Fitness
The popular Oxygen Yoga and Fitness studio features an infrared heating system, designed to help you get even more out of all of your fitness and exercise routines. This Winter, get a $25 gift card for the price of $20 and give the gift of wellness this holiday season.
In addition, get a trial week for only $19 – with this trial, new customers can try any 3 classes (Yoga, Fitness Fusion, Barre, Boxing, Deep Stretch and Relaxation and more). The best way to connect with them is by downloading the Oxygen Yoga App and searching for the Yonge & St Clair Location!
Straight Up Health
Straight Up Health is a local talk therapy office, with experienced therapists and coaches covering a broad range of personal needs and goals. Conquer your wintertime goals this season, and connect with Straight Up Health for an introductory 15 minute consultation. Reach out to their team directly to learn more.
Get in touch: 2 St. Clair W, Unit 1004 | (416) 666-5482
F45 Midtown Toronto
The newest addition to the F45 family and a welcome addition to the Yonge + St. Clair health and wellness community, the latest F45 location can be found at 1 St. Clair East, in the new connection corridor to the St. Clair TTC Station. Follow their Instagram account (https://www.instagram.com/f45_toronto_midtown) for ongoing contests and offers!
Get in touch: 1 St. Clair E | 416 799 3468
BEAUTY AND COSMETICS
Salon Lyol
Salon Lyol is running a winter contest where every $50 you spend in-store on retail products will allow you entry into their raffles throughout December. Visit their salon to learn more, or to book your next appointment!
Get in touch: 1452 Yonge St | 416 922 0611
For a full list of local shops and businesses in the neighbourhood, visit yongestclair.ca/whats-here